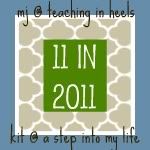 Day 4: Best Leftover Recipe
Out of all the recipes I have in my collection, I don't think there is one for leftovers. So, I've decided to share with you two of my favorite dinner recipes that are absolutely fabulous and delish. They are also pretty darn simple to make. I can't wait to see the recipes you share today!
Ingredients
2 cups Cooked Chicken
3 cups Dry Spaghetti, Broken Into Two Inch Pieces
2 cans Cream Of Mushroom Soup
2 cups Grated Sharp Cheddar Cheese
¼ cups Finely Diced Green Pepper
¼ cups Finely Diced Onion
1 jar (4 Ounce) Diced Pimentos, Drained
2 cups Reserved Chicken Broth From Pot
1 teaspoon Lawry's Seasoned Salt
⅛ teaspoons (to 1/4 Teaspoon) Cayenne Pepper
Salt And Pepper, to taste
1 cup Additional Grated Sharp Cheddar Cheese
Preparation Instructions
Cook 1 cut up fryer and pick out the meat to make two cups. Cook spaghetti in same chicken broth until al dente. Do not overcook. When spaghetti is cooked, combine with remaining ingredients except additional 1 cup sharp cheddar.
Place mixture in casserole pan and top with remaining sharp cheddar. Cover and freeze up to six months, cover and refrigerate up to two days, or bake immediately: 350 degrees for 45 minutes until bubbly. (If the cheese on top starts to get too cooked, cover with foil).
2. Pizza Calzones
Ingredients:
1 can of crescent rolls
pepperoni
shredded mozzarella cheese
parmesan cheese
1 T. italian seasoning
pinch of garlic salt
olive oil (1 T)
Directions:
1. Preheat oven to time directed on rolls can. Roll out 4 separate rectangles (2 triangular squares together).

2. Place pepperoni on top of the dough. Place cheese on top of the pepperoni (in the center).

3. Roll dough & pinch dough to seal the ends. Brush with olive oil & seasonings.

4. Bake for 12-15 minutes or until dough is brown.
Both recipes from my other blog: Simple Made with Love
0
Did you like this post?